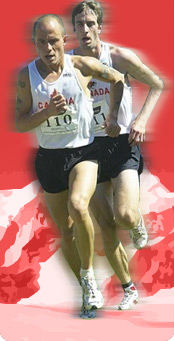 Contact Us:
adrian.lambert@mountainrunning.ca



Friday, November 1 2019 - Watch our Short Film about the Canadian Mountain Running Championships
The Canadian team has started a GoFundMe campaign to fund-raise for the national team and to help make a documentary about mountain running.

We've released a short film about the Canadian Mountain Running Championships:
GoFundMe

The Canadian Mountain Running Team does not receive any outside support for its athletes. Mountain running as a sport receives very little support either at home or internationally. This means that the athletes need to cover the full costs of their travel to Argentina and the costs of their own uniforms.

Mountain running is also a sport that is not well-known outside of its very small and close-nit community. We want to increase public awareness of the sport by making a feature documentary film about the Canadian team's journey to the World Championships!

This is an opportunity not only to support your favourite Canadian mountain runners but also to bring the beautiful sport of mountain running to a whole new audience.

We've already made a short documentary about the Canadian Mountain Running Championships in Quebec City, QC this year. Now we're following the team as they head to the World Stage in Argentina!

Thanks so much for your suppport!