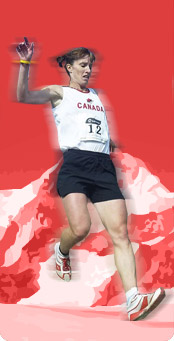 Contact Us:
adrian.lambert@mountainrunning.ca



Thursday, October 17 2019 - We need your help supporting mountain running!
We've started a GoFundMe to help the Canadian National Team go to Worlds and to send a film crew to capture the experience.

Donate Here

What is it for?
This fundraiser has two goals: a) to support the Canadian Mountain Running Team by covering a portion of the costs to go to World Mountain Running Championships; and b) to send a documentary film crew to capture their journey and bring the sport to an international audience!
The Canadian Team is competing at the World Mountain Running Championships and World Long Distance Mountain Running Championships in La Angostura, Argentina on November 15th and 16th, 2019.

Why Should I Support This?
The Canadian Mountain Running Team does not receive any outside support for its athletes. Mountain running as a sport receives very little support either at home or internationally. This means that the athletes need to cover the full costs of their travel to Argentina and the costs of their own uniforms.

Mountain running is also a sport that is not well-known outside of its very small and close-nit community. We want to increase public awareness of the sport by making a feature documentary film about the Canadian team's journey to the World Championships!

This is an opportunity not only to support your favourite Canadian mountain runners but also to bring the beautiful sport of mountain running to a whole new audience.

We've already made a short documentary about the Canadian Mountain Running Championships in Quebec City, QC this year. Now we're following the team as they head to the World Stage in Argentina!

Where do my funds go?
All funds raised through this GoFundMe campaign will be split between the athletes and the film 50/50.
a) Athletes (50% of support) Funding for the team support our Canadian team on their quest to compete on the World stage. The athletes have the following expenses for the World Mountain Running Championships: 21 athletes x uniforms (approximately $200 CAD each) = $4,200 CAD 21 athletes x return flights to Argentina (approximately $1000 CAD each) = $21,000 CAD
b) Film (50% of support) Money towards the film will help bring the film crew to Argentina, capture the stunning footage of the Canadian team competing in the Andes, and inspire a new generation of young mountain runners to pursue their dreams.

Who Am I Supporting?
The Canadian Mountain Running Team that will be competing in Argentina includes the following athletes:

Canadian Long Distance Mountain Running Team
WOMEN
Jeanelle Hazlett
Emilie Mann
Patricia Roney
Tory Scholz

MEN
Marcus Ribi
Aaron Robson
Dave Stevens
Jean-Philippe Thibodeau
Brendan Urlocker


Canadian Mountain Running Team (Senior)
WOMEN
Robyn Mildren
Emma Neigel
Lauren Prufer

MEN
Jeffrey Archer
Kris Swanson
Rob McCann
Karl Augsten


Canadian Mountain Running Team (Junior)
WOMEN
Amanda Ungar

MEN Samuel Perrin
Nicolas Courtois
Olivier Garneau
Christian Petersen


The documentary film is being directed by Toronto-born-and-raised film director James Darling. The film is being co-produced by Adrian Lambert, who is the president of the Canadian Mountain Running Association, and Patrick Terry.

Thank you for your support!!