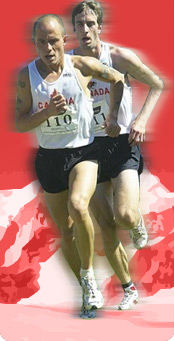 Contact Us:
adrian.lambert@mountainrunning.ca



We need your help supporting mountain running!
Thursday, October 17 2019
We've started a GoFundMe to help the Canadian National Team go to Worlds and to send a film crew to capture the experience. Donate Here What i...
> Read more...
NACAC Mountain Running Championships Postponed
Tuesday, June 18 2019
The NACAC (North American, Central American, and Caribbean Athletic Association) mountain running championships, originally scheduled for July 13-14 i...
> Read more...
Exciting races at the Canadian Long Distance Mountain Running Championships
Monday, May 6 2019
This year's Canadian Long Distance Mountain Running Championships lived up to the hype. In the men's race, it was the closest ever finish, with three...
> Read more...
National Long Distance Spots Up for Grabs Today in Vernon, BC
Sunday, May 5 2019
The Canadian Long Distance Mountain Running Championships are today, May 5, in Vernon, BC on two challenging 25km loops. The top three finishers in th...
> Read more...

Welcome! The Canadian Mountain Running Association is happy to welcome you to our website. Our goals are to create a highly competitive national team program, and to develop the sport by cultivating relationships at the recreational level with trail race series across the nation.
We are currently seeking major corporate sponsorship to support our National Team program and increase the level of performance of Canadian teams at the World Mountain Running Championships. The International Association of Athletic Federations (IAAF) is a Patron of the World Mountain Running Association (WMRA), to whom it delegates the control of our branch of...

Adrian Lambert: adrian.lambert@mountainrunning.ca